March 2017: Batam Hill Golf Resort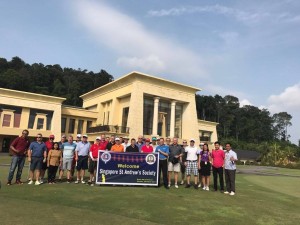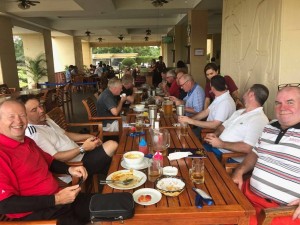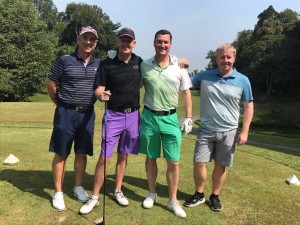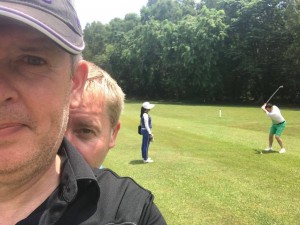 Batam Hills ticked off the list for another six months or so. Good turnout for the event with eight first-timers and we went out with 28 golfers and came back with 28 golfers – a success in my books.
Condition of the course was good with the pace of play a little faster than the greens. Elaine and Co. even made it back in time for something to eat and a blether before the bus was leaving – surely a record.
I had the pleasure of playing with the kings of chunking, Barry Skelton and Keith Selbie, as their quest to be the first men to tunnel to Australia continues.
There must be some method to this field excavation work, though, as Keith finished a credible third with his 36 points.
Second place was squeaked on a count back by Tom Sanders; always the bridesmaid, Tom.
Our Champion Golfer and recipient of the Gold Medal was deservedly won by the very popular Jack Wallace with 37 points. Well done, Jack. Enjoy the handicap reduction!
Our novelty prize of closest to the pin was also a popular win: Nigel Town made a welcomed and overdue return to a St Andrew's outing and went home with some crap balls and a hat he'll never wear. See Nigel, some things never change.
Longest Drive went to a surprise winner as Barry must have missed the fairway and almost everyone else ignored the flag as it only had two names on it. Tracy Ivinson at 165 yards and Colin McDonald at 345 yards (probably). Well done, me.
The next outing is at South Links on the 22nd April, with details to come nearer the time.