An afternoon with Wolfburn
Event
---
An afternoon with Wolfburn
Sideways 109 Rowell Road Singapore, 208033
Description
---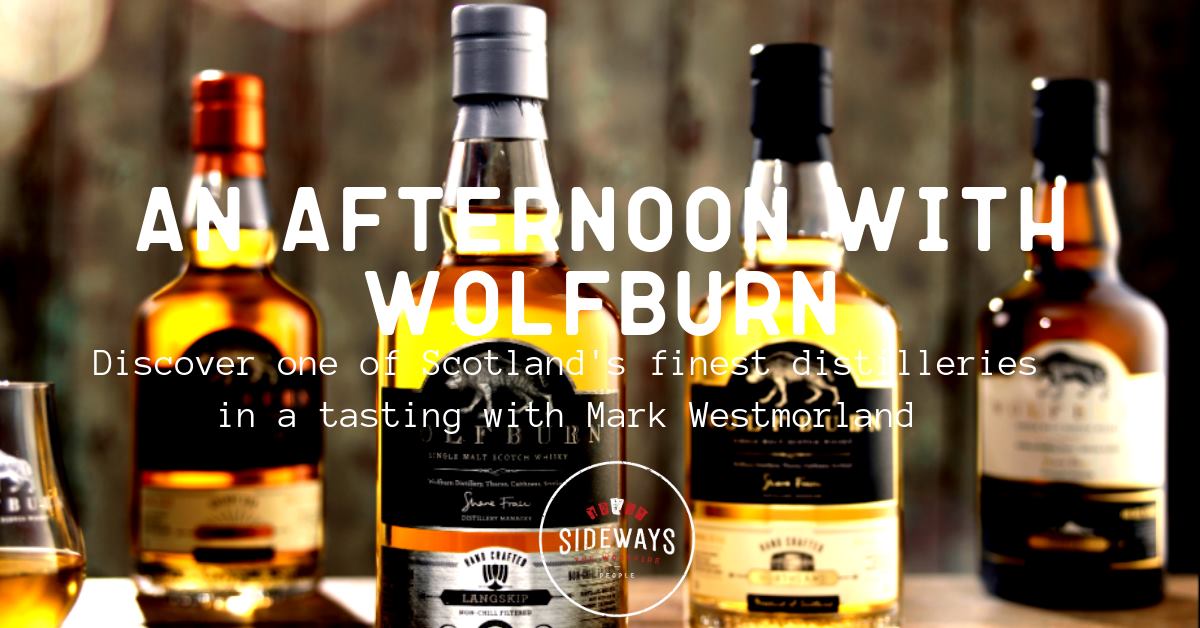 This event is brought to you by Distilled LLP and Sideways.
Taste 4 different Wolfburn whisky types (+2 limited editions) paired with Sideways food in a storytelling session with Mark Westmorland.
____
Wolfburn is the most northerly whisky distillery on the Scottish mainland, and our master craftsmen fashion their whisky the same way it has always been made: by hand, using only the finest ingredients, and without haste.
Mark Westmorland – proud and privilidged to be the Global Brand Ambassador of Wolfburn Whisky. He says:
"Born and bred in Thurso, the home of our Distillery, I spent my formative years, in the most northerly town on the British mainland.
With both the sea and a great river on my doorstep, growing up was an adventure and I am happy to say that adventure continues promoting Wolfburn Whisky on the World Stage.
The drams speak for themselves, I am but a guardian of our spirit, introducing it to our customers and soon to be converts I'm sure of our unique and handcrafted spirit.
Traditionally produced by a small team of folk, every attention to detail is made in order that our quality shines through.
But hey, I'm biased but hopefully you will agree, when our whisky finds you, it will be a fitting tribute to our location , heritage and community that is Wolfburn – where Fortune Favours The Brave. "
Limited tickets available at $58 each, which includes 6 whisky paired with 6 food bites and exclusive discounts on the Wolfburn range. Get yours at: http://www.sideways.com.sg/next-events/