"Forbidden Hill" Literary Walk & Meet The Author
Event
---
"Forbidden Hill" Literary Walk & Meet The Author
Description
---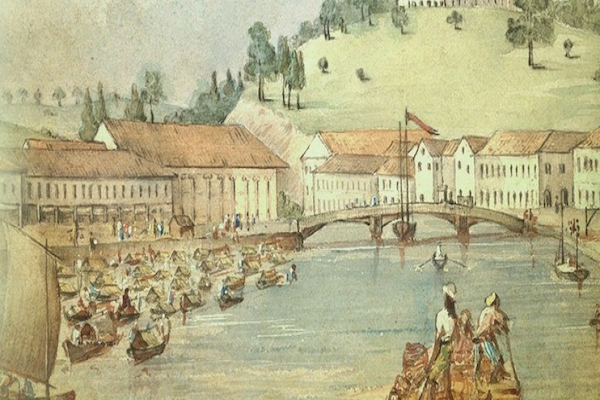 After the success of our exclusive talk and walk by Jane's Tours, we've been invited to join Jane for another event with a Scottish influence.
The first of a series of historical fiction books about Singapore's early days, Forbidden Hill is an imagined but faithful account of Singapore's transition from sleepy fishing village to major trading center in the years between 1812 and 1836. While invented characters and purely imaginary events are woven in, the core of the story actually occurred and a great many of its cast were real personalities in those rough and tumble times of early Singapore.
Come with us and author John Greenwood to explore the places, personalities and stories contained within this wonderful work of historical fiction.
John was born in Elgin, Scotland, and educated at the Universities of Edinburgh and Oxford. He is currently a professor at the City University of New York Graduate Center, where he specializes in the history of psychology. He was a lecturer in the department of philosophy at the National University of Singapore from 1983-1986, when he first fell in love with Singapore, her people and her history. John returned as senior visiting scholar in 1999-2000 and as visiting professor in 2008-2009, and considers NUS to be his second academic home. He also returns regularly to Singapore to visit old friends and old haunts, and considers a trip to Pulau Ubin followed by chilli or pepper crab at in the evening at Changi Village to be a perfect day. He lives in Richmond, Virginia, USA.
Books will be available for purchase during the tour and John will be honoured to sign one for you!
Check out this Straits Times review: https://www.straitstimes.com/lifestyle/arts/singapore-history-reimagined-warts-and-all

Tickets can be booked here https://janestours.sg/upcomingtours/forbiddenhillliterarywalk8jun19